"Therapy is first about discovering. It's about who you are and about what your deepest emotional attitudes are… That's the flavor of psychotherapy, discovering yourself, discovering your real attitudes toward the most important pieces of your life."
—Ron Kurtz, Hakomi Founder.
Hakomi in Brief
In this brief 6 minute clip, Ron Kurtz talks about the Hakomi Method of Mindfulness Based, Assisted Self Study in an interview with Craig Comstock.
Watch More Videos
Welcome to Hakomi.com
---
Ron Kurtz is the original developer of the Hakomi Method.  He began leading workshops and trainings in the mid-1970's. He led the first training in the Hakomi Method in 1977.  In 1981  he founded the Hakomi Institute.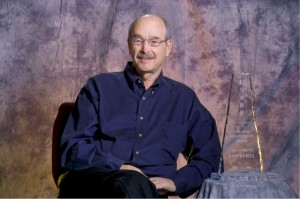 For his work developing the Hakomi Method and the Refined Hakomi Method, Ron received a Lifetime Achievement Award from The US Association of Body Psychotherapy. He began to describe his work as Mindfulness-Based, Assisted Self-Discovery. In July of 2008, he received an honorary doctorate from the Santa Barbara Graduate Institute.
Ron published three books in English and three others in Japanese. The first book was The Body Reveals, written with Hector Prestera, M.D., was published in 1976. It was about reading the body for psychological information and it contained numerous photos and illustrations. His second book, Body-Centered Psychotherapy, published in 1991, described the Hakomi Method. The third was Grace Unfolding, written with Greg Johanson. Ron has also written many essays, handbooks, and manuals on training.
In recent years, the method has been refined and expanded. It is now called, The Refined Hakomi Method. This version is taught by trainers and teachers of the Hakomi Education Network (Int'l) whose trainings are available in the U.S, Canada, Japan, Mexico, Argentina, England and Ireland.
After leaving the Hakomi Institute, Ron Kurtz founded Ron Kurtz Trainings, Inc. and with trainers Donna Martin, Bob Milone, Flint Sparks, Georgia Marvin, Jeff Chernove and several others, founded the Hakomi Education Network (Int'l).
Pat Ogden, Ph.D. started her own training organization, the Sensorimotor Psychotherapy Institute.
---
Video Sessions w/ Annotated Transcripts
Writings, eBooks, & Hakomi Handbooks
Hakomi & Psychotherapy Resources
Looking for an Introduction to the Hakomi Method?